I'm going to be testing out a less frequent Winners and Losers series, reducing it from weekly to monthly as I have less time on my hands currently. This will mean each post contains more news, but it won't be as on the ball unfortunately. Please let me know what you think and if you really would like it to remain as a weekly item. Thanks!
This month's vegan winners and losers – September 2018.
I have decided to keep it as a weekly feature, although sometimes it may slip to fortnightly…
This week's vegan winners and losers – week beginning 03/09/18
Going up…
Vego
Vegan legend Vego has released a brand new product: chocolate spread! Their chocolate is to die for, so this is super exciting and it's not too bad priced at around £3.50. Get yours now from The Vegan Kind Supermarket! It's hazelnut, so me thinks it will be Nutella-esque.
Morrison's
Morrison's has added a brand new vegan item to their café menu: an onion bhaji wrap. Looks delicious, and good value at just £3.
Doner Summer
Doner Sumer, vegan doner kebab wizards, have teamed up with I Am Doner in Headingley to provide a brand new vegan option at their take-away. Previously, the vegan option was falafel (yawn), but there are now 2 choices with the addition of seitan "meat". And, it's bloody delicious. And, they're open until midnight so it's a good choice after a few bevs.
Wilko
Wilko has released a brand new cruelty free vgan cleaning range that includes laundry liquid, washing up liquid, dishwasher tablets, cleaning spray, and more.
Starbucks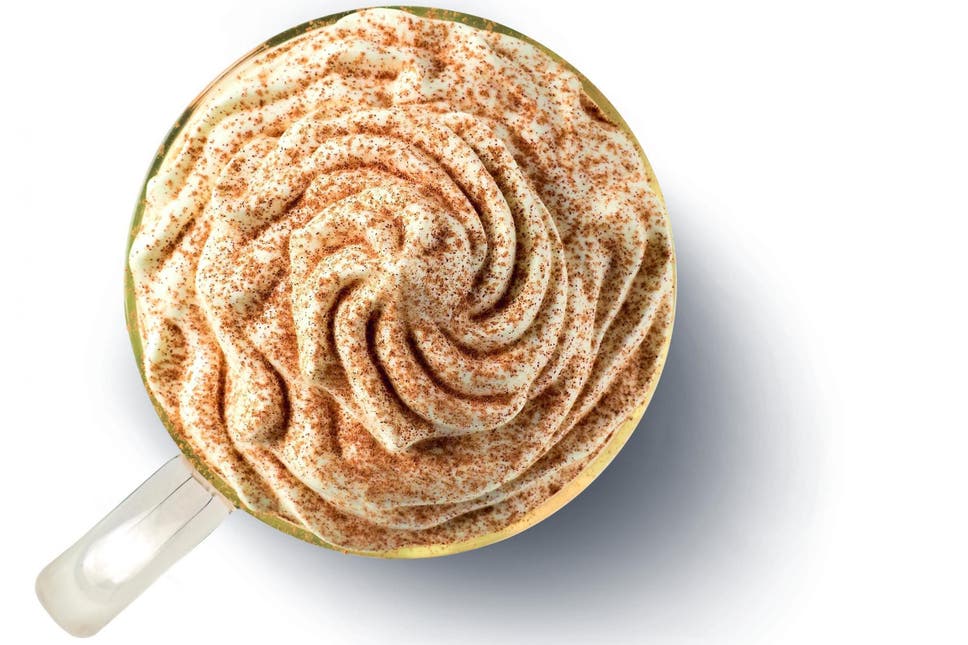 The pumpkin spiced latte is back as AW draws in, and this time: it's vegan. I'm so excited to get one and will be as soon as I cross a Starbucks. Vegans can be basic white bitches, too!
Costa
OMG. Costa has just brought out a brand new sticky toffee cookie that is totally vegan friendly and it looks SO. GOOD. All of the gooey deliciousness. NEED. There's also gonna be a Thai red curry meal pot which is vegan, too, so things are certainly looking up on the coffee shop scene.
Asos
I am so happy with ASOS because they are really leading the way with high street fashion, and their recent updates to their animal welfare policy are amazing. Suppliers are now unable to use: anything from exotic/endangered animals, fur – including lamb fur and rabbit fur – feather, down, bones, horns, shells (including pearls), teeth, mohair, cashmere, or silk. How amazing is that! Unfortunately, leather and wool are still permitted but must be sourced as meat industry bi-products. Not ideal, but a huge step in the right direction. Well done, ASOS!
Magnum
Good news! Magnum have released vegan ice creams. Bad news! They're not yet available in the UK. Show the demand by messaging them on social media!
Ikea
Vegan hot dogs are now available in UK Ikea centres! Not my ideal kinda hot dog, but they look good enough and people seem to be liking them, as it has had a 95% approval rating.
Iceland
Iceland supermarkets now have an own-brand vegan range, featuring 13 different products. It contains a variety of products, including fake meat stuff, as well as tofu stuff. We are represented in pretty much every store, now! Looking good, guys.
Going down…
Starbucks
Yet again, a winner is also a loser. Starbucks is disappointing us by removing its chocolate raspberry cake in 2 weeks time! There's also rumours that the jackfruit wrap is disappearing, too. Boo! Why can't they have a few vegan items constantly present on the menu? Sometimes it feels like you don't know whether you're coming or going with places like Starbucks, and its stuff like this that makes you feel like that.