Veganuary is over: find out who is keeping the peace train on the go, and who just makes us say HELL NO!
This week's vegan winners and loser: week beginning 11/02/2019
Going up…
M&S
Ok so this isn't a strictly vegan move but we love an environmentally-conscious bitch and M&S is certainly that bitch! They are encouraging their consumers to bring in those tricky-to-sort plastic containers and packets in-store for them to deal with! Queens!
Aldi
Following their recent vegan bump which involved the addition of tofu, jackfruit, nooch and more to their shelves, Aldi are only getting greener with these brand new vegan sausages hitting the shelves. Which tickles your pickle: red pepper & butternut squash or masala roast cauliflower?
Wagamama
THE PROS: Wagamama have created a brand new vegan breakfast for their morning menu which includes seitan bacon, beetroot and seitan sausage, tofu scramble, sweet potato, spinach, mushrooms, and tomatoes! Get a load of THAT! THE CONS: It's only available at a couple of airports, including Gatwick. Luckily for this herbivore, I'm flying from Gatwick later in the year in the AM – so I'll be dragging my lil carry on straight to Wagamama. Watch this space!
Alter-Native Foods UK
Up-and-coming vegan cake company Alter-Native are hitting the supermarket shelves early this year! Date to be confirmed… but I, for one, am super excited! How great will this be for last minute cake needs? Follow them on Instagram and show your support!
Starbucks
I feel like I may have mentioned this before but GUESS WHAT! A bitch is too lazy to check! And all information is good information, obviously. Another breakfast option for us veggie villains is this vegan breakfast burrito from Starbucks! I see you, Starbz.
Chris Smalling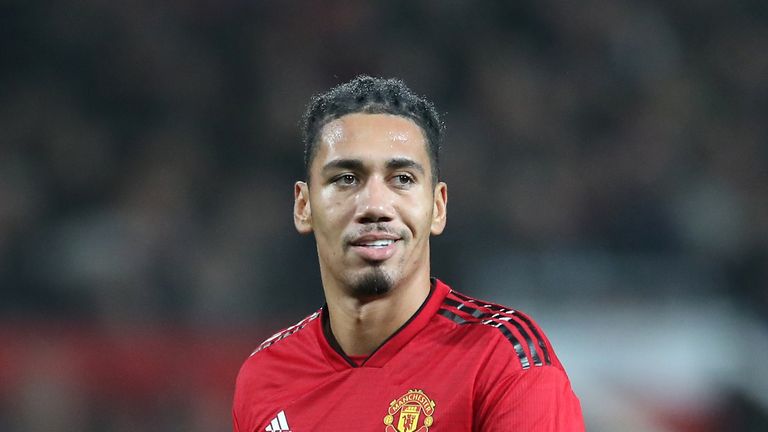 Man United player Chris Smalling has been in the spotlight recently talking about his vegan diet, and explaining how it has improved his recovery periods and energy levels!
Going down…
Papa John's
So, this is kinda weird, cause I'm not really sure what's going on here. But – basically – Papa John's about 3048562 years late to the vegan train finally decided to announce vegan cheese coming to their menu. Then, since it's release I've seen nothing but "mistakes" with people being given dairy cheese on several occasions. Now, they never seem to have it in stock and it's disappeared from menus. Someone even reported to me that they called their local Papa John's to enquire and the manager told them it was merely a publicity stunt! WTF FATHER JOHN! Sort it out or sod off.